Riptide
Cape Riptide Travel Team Baseball Program
Our mission is to bring a group of quality people together to have fun and work hard at a game they love. Our travel team baseball program is comprised of talented and dedicated coaches, players, and parents – we all work together towards the successful development of our organization and each individual within it.
Focus on Individual Development
Weekly Team Practices
Weekend League Doubleheaders
Individual Instruction Every Wednesday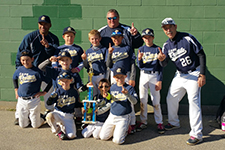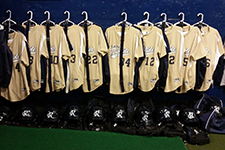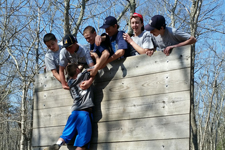 Our comprehensive program, while placing significant value on education and character development in addition to athletic excellence, demonstrates our commitment to the physical, intellectual and emotional well-being of every student-athlete who wears the name.
Learn the Basics

More than anything else, these young players need to master the basics: hitting, throwing, fielding and running are the fundamentals required to play the great game of baseball. Players will learn to apply those skills to the game – where to be, when to be there, what to think, and what to say. That's how the game is played.
Experienced Coaches

The best way to learn the basics is to learn from knowledgeable coaches and get a ton of repetitions doing it the right way. In short, organized practices with several enthusiastic coaches, players will cycle through many stations doing many different things.  We'll practice as groups, individuals and as tournament teams.
Practice Makes Perfect

We practice in the fall, winter, spring and summer, but we won't conflict with or replace your town team. We'll attend local tournaments to measure our progress: one in the beginning to gauge where we're at, one later in the season to see where there's room for improvement, and finally another at the end of the session to put it all together.