Lessons
Youth Baseball Lessons
The value of quality instruction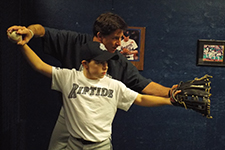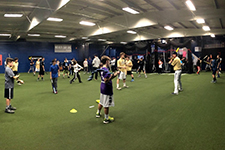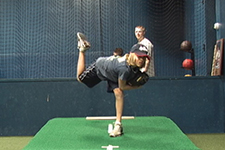 Only 15% of all youth baseball players will play high school baseball, and less than 3% of those high school players will play in college. So, what happens to the other 85% of youth baseball players?
The majority of youth baseball players don't play in high school or college because of one thing: lack of quality instruction during their developmental years. Give yourself or your child a chance with quality baseball lessons from the Cape Cod Baseball Club.
Our team of qualified instructors are available for private instruction on a one-on-one or group basis. Specialities include pitching, hitting, catching, fielding or throwing. Our experienced staff is capable of customizing lesson plans for the youngest beginner who needs to learn the basic fundamentals of the sport, or the more experienced player who needs to fine tune their game. Video tape analysis is available on our 52" monitor & high speed camera.
Pricing
Pitching & Catching
$40 members/$45 non-members
The Cape Cod Baseball Club is widely recognized as the best pitching and catching instruction around. Learn everything from the basic fundamentals to the finer details. Lessons are 30-minutes long.
Hitting, Fielding & Throwing
$35 members/$40 non-members
Hitting, fielding & throwing lessons are custom-tailored to your level and ability. Start at the beginning or fine-tune your skills. Lessons are 30-minutes long and taught by experienced baseball professionals.
Private Lesson Cancellation Policy
If you cannot make your private lesson, please notify the Cape Cod Baseball Club at least 48-hours in advance. Failure to notify a staff member about a missed lesson will result in full charge of the lesson fee. If the lesson has been pre-purchased, it will be deducted from lesson package.
Same-day cancellations will result in a charge of 50% of the lesson fee. If lesson has been pre-purchased it will be deducted from lesson package.
Lessons cancelled less than 48 hours prior to the lesson will be assessed a 25% fee, or deducted from pre-purchased lesson package if the lesson is not rebooked.
Of course, if we are able to fill your cancelled lesson, the cancellation will be waived. Private lesson packages are good for one year after the date of purchase.