Camps
School Vacation & Summer Baseball Camps
We offer many camp programs throughout the year. School vacation and summer camps are fun for baseball players of all ages.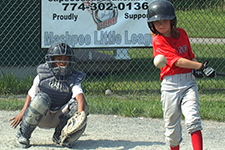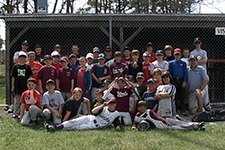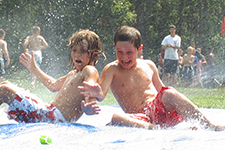 2017 Sandlot Summer Camps
With programs in Marion & Bourne
Our spring and summer baseball camps have been growing in popularity each year.
April Vacation Camp is held outside on two fields in Bourne. Players get 40 to 50 at-bats during the week long camp. That's more at-bats than most kids see all spring season in their local league!
Our Sandlot Summer Camps have become so popular that we do them in two different locations during the month of August: Marion & Bourne.
Our Sandlot Summer Camp programs are week-long programs that run Monday through Friday from 8:30 am until 2:30 pm. Recommended for players aged 6 through 12.

Christmas & February School Vacation Camps
Our winter vacation camps are indoors here at the Cape Cod Baseball Club. The winter camps offers a great mix of fun activities and tons of swings for all age groups who attend.
Christmas Vacation Camp is held during the week between Christmas & New Years. It is a great camp for those who truly love the game of baseball.
February Vacation Camp is also a great indoor camp. Tons of swings, team hitting tournaments, obstacle courses, movies and much more.
Christmas and February school vacation camps runs from 8:30 am to 2:30 pm, Monday through Friday.